Thursday Kickball (West Uptown) Kickball · Co-Ed Social Kickball in Charlotte
MonTueWed
Thu
FriSatSun
between 6:30pm and 9:30pm
The Most Social Kickball League in Charlotte
Team Fees

Early Bird

44.0

per player + 2.95 Processing Fee

Regular

54.0

per player + 2.95 Processing Fee

Late

64.0

per player + 2.95 Processing Fee
Free Agent Fees

Early Bird

44.0

+ 2.95 Processing Fee

Regular

54.0

+ 2.95 Processing Fee

Late

64.0

+ 2.95 Processing Fee

JOIN US ON THURSDAYS THIS SPRING FOR KICKBALL IN CHARLOTTE!
Be active, have fun and make friends! Join us and relive your childhood glory days of playing everyone's favorite sport: Kickball in Charlotte! It's a kids game, but we mix in the best of being an adult: a fun social atmosphere at our sponsor bar before and after games! No experience is necessary: just arrive with a smile, a great attitude and an uncontrollable desire for having a blast!
Games are played on Thursdays at Clanton Park in west Uptown*. Games start at 6:30 p.m., 7:30 p.m. and 8:30 p.m. and run about 45 minutes. This league fills up FAST, so grab your friends and register now!
OVERVIEW
Games start on Thursday, April 6th.
Regular season game dates are April 6, 13, 20, 27, and May 4, 11.
A tentative rainout week is scheduled for May 18 and 25.
Playoff dates are (tentatively) scheduled for June 1 and 8.
Your cruise directors this season are Maddie, Katherine and Sarah! Dan is on the backend and too shy to come out.
FORMAT/RULES
This is a coed social kickball league with an emphasis on social. This is NOT a competitive league. We're all here to have fun and make friends!
Players can join as Free Agents, small groups or teams. If you don't have a team or group, you can still play. Just join as a Free Agent and we'll place you on a fun team.
Minimum on field is 5 men and 5 women, with a max of 11 players on the field.
Games are 7 innings.
Substitute players are not allowed.
Please see our comprehensive Charlotte kickball rules (PDF file).
INCLUDED
We have 6 regular season games scheduled, 1 rainout week (if needed) and 2 weeks of playoffs.
The number of teams in playoffs may vary.
Because of weather, playoffs may need to be moved to a different day (but usually not).
Each player gets a player t-shirt.
We provide all officials and equipment. We also cover the costs of park/court/field permits (if applicable), parties, prizes, free movie screenings and more.
Post-game happy hours are at our sponsor bar after games each week.
SPONSOR BAR DETAILS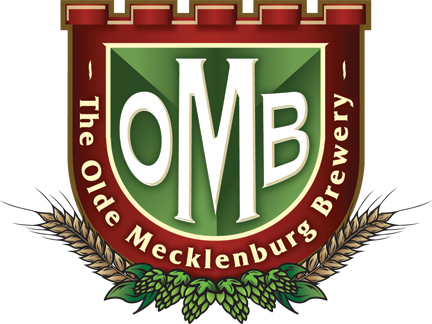 Our sponsor bar this season is Flight Beer Garden & Music Hall (in Uptown, see a Google Map).
Our sponsor BEER is the ever-delicious Olde Mecklenburg Brewery. Flight is offering $3.50 drafts of 3 OMB varieties: Copper, Captain Jack and Hornet's Nest.
We've got a raffle! Each week after games, players are rewarded with a raffle ticket for each purchase of our sponsor beer. Write your team name on the back of the ticket and hand it over to the NAKID rep on site. We'll have two raffles each evening, each for a $25 Flight gift certificate.
No live bands. Flight has agreed to not have any live bands at the bar when we're there each week, so you can chat away the night with all of your best friends!
Parking. Parking at Hearst Tower will be validated at Flight.
TEAMS
Teams must have a minimum of 18 players and a max of 25 players.***
All teams must be open to accepting Free Agents and/or small groups.
Teams with less than the minimum number of players may be merged with another team.
T-shirt delivery is aimed for the 2nd week of games (4/13). People that join late may receive their t-shirts later.
CAPTAINS
Captains are needed to organize and rally their teams, and distribute t-shirts to players.
Captains play for FREE if their team hits the minimum number of players by the end of the early bird pricing.
We reach out to Captains from time to time to help us make decisions for teams.
Captains may request we hold off adding Free Agents to their teams. We will try to honor that request as best as we can for as long as we can, but we can't guarantee anything.
OTHER INFO
Want to play for free? Become a referee! Contact us at charlotte@playnakid.com for more details.
All players must be 21 years old or older, have health insurance and agree to our terms and conditions.
Disrespectful and/or unsportsmanlike conduct will be dealt with swiftly and firmly.

* Game location is subject to change based on permits, park availability, etc.
** Plus tax.
*** Team roster sizes are built to reduce the risk of forfeits.

All times/dates/locations are subject to change.