Summer Leagues are Rolling Along!
Summer registration is closed, so we're grabbing the shirts, planning the parties and about to play our kickball and cornhole games in Charlotte! Thanks to everyone joining us for the summer season, and if you missed out, then we'll see you in the fall! 


Never miss another season - sign up on our mailing list to be the first to hear about all of our upcoming leagues plus receive exclusive discounts and special offers!  

Want to learn more? Connect with us!
Email: charlotte@playnakid.com





Drink Olde Meck & Win Stuff!
With NAKID Social Sports, you can win on and off the court! All you have to do is support our sponsors. And our official beer sponsor is Olde Mecklenburg! For every pint of Olde Meck beer you purchase, you'll get a ticket. Write your team name on the ticket and put it in the bucket at the bar. At the end of the night, we'll raffle off gift certificates and other prizes using the tickets in the pot. The more you participate, the better your chances of winning!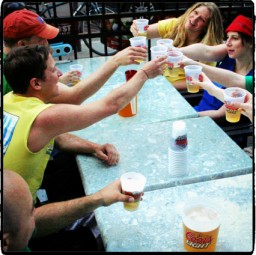 Score with NAKID in Charlotte
Are you looking to join a sport that is fun, social and accessible? Look no further than NAKID Social Sports - the social sports experience you've been looking for!  
All players receive: 
+ 6 weeks of games plus playoffs

+ Drink specials at the bar


+ Sexy team t-shirt

+ Weekly prizes & giveaways

+ FREE party at the end of the season

Joining NAKID is a great way to meet people, make friends, and have fun!

Never miss out on another season - sign up on our mailing list and we'll send you a reminder of when to register.

Summer Season in Charlotte
The weekly party continues with NAKID Social Sports' summer season! Check out the list of locations below. For more detailed information, head to our Live Leagues page. 
+Thursday Kickball in NODA: Play at Sugaw Creek Park and drink at The Bling Pig after games 
+Wednesday Cornhole in Plaza Midwood: Toss bags and toss back some brews at Pizza Peel in Plaza Midwood 
---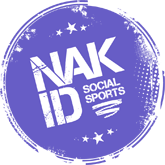 Austin - Charlotte - Washington, DC